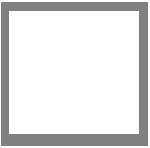 Click Here for their site --->

FEDEX


Standard Procedures

Click link to go to their site


Mission

FedEx will produce superior financial returns for shareowners by providing high
value-added supply chain, transportation, business and related information services
through focused operating companies. Customer requirements will be met in the
highest quality manner appropriate to each market segment served. FedEx will strive
to develop mutually rewarding relationships with its employees, partners and
suppliers. Safety will be the first consideration in all operations. Corporate activities
will be conducted to the highest ethical and professional standards.

Federal Express(FEDEX)

Link to Shipping Standard