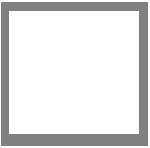 Click Here for their site --->

401K


Standard Procedures

Link to H.R. Standard

Click link to go to their site

401k Help Center

401khelpcenter.com in partnership with PensionOnline provides this TPA Directory as a
free service. You can search this database to optimize your choice of TPA for plan
design or implementation. It is our goal to enhance the sales process for advisors,
sponsors and providers by supplying up-to-date and relevant information regarding the
defined contribution industry. We will continue to update this reference information as
our database grows. We provide this directory as a resource only and is not rating or
ranking the TPAs in this directory.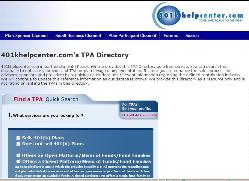 This file is not intended to be viewed directly using a web browser. To create a viewable file, use the Preview in Browser or Publish to Yahoo! Web Hosting commands from within Yahoo! SiteBuilder.